Welcome to the C & C blog
In this busy paced world with all our high-tech communication devices, with our ability to talk to almost anyone anywhere in the world we often times misunderstand each other simply because we confuse each other.  The purpose of this blog is to try to bring some clarity to this confused world. We hope that each individual will find some light and understanding through the articles and forums that you will find here. The truth is that the best way to bring understanding is through an open dialogue.  If you wish to summit a article of your own, please send it to christianity_confusion@aol.com
No Justice Since the 1980s police forces around the nation have been militarizing and police departments have gone from upholding the peace to becoming America's version of Storm Troopers. The use of force has become the number one tool in law enforcement's arsenal. Rather than using psychology to resolve problems and calm down hot situations, the reaction has been to treat all Americans as the deadliest of criminals.
I know that the small minded partisans who can't see pass their political bias will try to dismiss the use of psychology, but that simply means using all intelligence that a well trained office should have to deescalate a ferocious situation…. (Justice)
A one-chart summary of every Ferguson eyewitness's grand jury testimony This great PBS NewsHour chart shows an analysis of the eyewitness testimony provided to the grand jury that investigated the shooting of Michael Brown in Ferguson, Missouri.
The chart shows many contradictions between some eyewitnesses — and lots of questions that went unanswered in different interviews.
There are two key points of near agreement: Brown was facing Ferguson Police officer Darren Wilson as he was fired upon, and Brown did have his hands up during his final moments. (Justice)
The Love of Money When greed and selfishness becomes the norm we must stop and reevaluate the reasons why. We do not have to look far to find our answer, the airways are filled with get rich quick schemes, the media is full of messages tell about taking care of number one and we hear politicians playing on peoples fears and greed telling them," it's your money!" Then somebody asked,"Why has America seen such a moral decay?" This simple, it's because of the love of money.  (Religion)
"Conservatives and Republicans are Right" On the subject of personal responsibility then President Ronald Reagan said, "You can't help those who simply will not be helped." There are all lots of people who no matter how much you try to help them, no matter how many programs, no matter how much money you throw their way and no matter how many people you involved in helping them, it almost seems to be a waste of time and effort…  (Political)
The New Evangelical AgendaNot really. But it was a disaster for the religious right, which had again tied its faith to the partisan political agenda of the Republican Party — which did lose the election. But Nov. 6 was an even deeper disaster for the religious right's leaders, because they will no longer be able to control or easily co-opt the meaning of the term "evangelical."  (Political and Religion)
Who's Got the Political Will to Save the Middle Class? The changes that are necessary to arrest this decline are so fundamental that they virtually require a new political order. In essence, wealth and income now flowing almost entirely to capital has to be redirected to wages, through a combination of corporate tax reform that rewards companies that boost wages at capital's expense, a re-legalization of collective bargaining, major increases in taxes on high levels of wealth and income, and massive public works programs that move the nation towards full employment. Read or make comments by clicking here. (Political)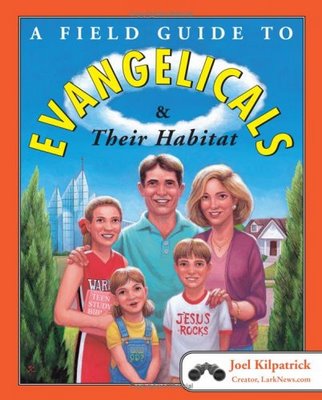 This article is titled, "What is an Evangelical? An Overview" Most people know evangelicalism only through the big, bellicose voices of TV preachers and religio-political activists such as Pat Robertson, the late Jerry Falwell and James Dobson. Not surprisingly, my friends hadn't experienced an evangelicalism that sounded particularly loving, accepting or open-minded.After eschewing the descriptor because I hadn't wanted to be associated with a faith tradition known more for harsh judgmentalism and fearmongering than the revolutionary love and freedom that Jesus taught, I began publicly referring to myself again as an evangelical. By speaking up, I hoped I might help reclaim "evangelical" for what it is supposed to mean. Join our discussion of this article at free-fire-zone.com/post/What-is-an-Evangelical… (Religious)
"Republicans are attempting to end democracy in America"There are two histories of voting in the United States, there has been those who shrine to see that every citizen has a right to vote and there has been those who have strived to limit the number of voters to those who will favor their candidate or causes. Conservatives have used everything from a poll tax to removing voters from the voting rolls to limit who votes, ten-hour waiting lines have been the norm in many of these red states. Of course such delays were only found in Democratic districts…  (Political)
In these trying times when life can seem so heavy, when joy seems as a forgot time memory, when life is little more than a burden there is hope. This world can wear you out, money can seems so little, the demands for your time so great that it begins to seem maddening and we wonder what is the use of it all? This Faith video "Take My yoke" is based on what Jesus said, "Take My yoke upon you and learn from Me, for I am gentle and humble in heart, and you will find rest for your souls." (Religious)
"Conservatives Confused as State Minimum Wage Attacks Fail" Legislators in Arizona conceded defeat this week in an attempt to gut the state's minimum wage law. House Majority Leader Steve Court admitted that the law, enacted in a landslide 2006 ballot initiative with 65% of the vote, is still unassailable. Court's decision wraps up a rough couple of months for legislators and lobbyists intent on rolling back minimum wage laws.First, presidential candidate Willard Mitt Romney went off-script for over a month strongly supporting annual increases in the minimum wage, and inadvertently lending support to measures to raise the minimum wage in at least fifteen states. After conservative leaders succeeded in pressuring Romney to retract his position, the candidate's statements have lacked conviction and consistency. Post your comments at http://www.free-fire-zone.com… (Political)
This article "Hate Kills" In a cartoon drawing Sean Delonas made his hate message of assassination clear. What should be alarming to everyone is the thought of assassination, which is the real implication of the cartoon. The projecting of this type of hatred violates everything that this Nation was founded on. It is such hateful propaganda which has lead to the shooting at Churches and of elected officials. What we must remember is that regardless of political bias, hate begets hate, we are a better nation than this.  (Religious)
"Civility vs Incivility"As children we may have said cruel things to other children, we may even have been on the receiving end of cruel words, it was just something about being a kid. For most of us it wasn't about picking on the weakest or being a bully. Most of us were only having fun without thinking about how our words might hurt the feelings of someone else. Like I said it with being a kid… (Political)
This Video article "Fears and Victory" Since the fall of man evil, selfish men have brought misery upon the world. Though the ages they have enslaved many by force or fear. Through fear they can control people and enslave them. Today the story is the same and we often feel hopeless. We pray for, work for and fight for change, only to be faced with more of the same. Maybe things really are changing for the better and we do not see it because of evil men shirring up fear. It really does not matter if these fears are real or imaginary, the affect is the same. I do not wish to address any particular issue which might provoke such fears; instead I want to focus on how we handle these fears. I have put together this video of Psalms 37 which I have found to be a real help. If I were to pick out one passage it would be this, for it speaks of how God always takes care of those who put their full trust in Him.  (Religious)