Children can be so beautiful with their innocence. After church one little girl was so happy about the Easter bunny coming next Sunday. All she could do was talk about hunting for eggs, chocolate bunnies and her Easter dress. The mind of a child is a wonderful thing, but some times it misses the real meaning of things.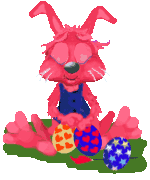 When it comes to adults they some times miss the meaning as well. Mankind has been locked in self-defeating nature; we cannot overcome those desires that lead to spiritual death. We hate, lust, and kill all by our nature. The only way to overcome that nature is to die to sin and be born again. That was what Jesus did for us, He overcame death and we can overcome the nature of death. That means that we can show love to all instead of our normal human reactions.
Mark 16:1 And when the sabbath was past, Mary Magdalene, and Mary the mother of James, and Salome, bought spices, that they might come and anoint him.
2 And very early on the first day of the week, they come to the tomb when the sun was risen.
3 And they were saying among themselves, Who shall roll us away the stone from the door of the tomb?
4 and looking up, they see that the stone is rolled back: for it was exceeding great.
5 And entering into the tomb, they saw a young man sitting on the right side, arrayed in a white robe; and they were amazed.
6 And he saith unto them, Be not amazed: ye seek Jesus, the Nazarene, who hath been crucified: he is risen; he is not here: behold, the place where they laid him!