Welcome to the C & C blog
In this busy paced world with all our high-tech communication devices, with our ability to talk to almost anyone anywhere in the world we often times misunderstand each other simply because we confuse each other.  The purpose of this blog is to try to bring some clarity to this confused world. We hope that each individual will find some light and understanding through the articles and forums that you will find here. The truth is that the best way to bring understanding is through an open dialogue.  If you wish to summit a article of your own, please send it to christianity_confusion@aol.com
Blaming Trump's Mess on President Biden
From the economy to Afghanistan, we have seen that all the problems which President Biden grapples with today are the fruit of Trump's bungled presidency. When Donald Trump was handed the keys to the White House, he was also handed a thriving economy which President Obama had worked tirelessly to create. Trump was quick to try to claim the credit for the thriving economy that he inherited, just as he had claimed to be a self-made billionaire when in fact, he had inherited all of his wealth and lost most of it. Trump must have thought that somehow by the power of will, the economy would continue to grow, but his ever-growing trade war with China had put that economy in jeopardy!… (News)
Why does the Right want the Left to stop talking about Trump?
Every time we talk about how wrong and dangerous Donald Trump is to America, the Right goes nuts. They want us to stop talking about Trump until he is back in a position where he can once again be putting the nation at risk. Let us remind all of you Right-wingers of how you have continued to trash Democratic candidates after the elections were over and your candidate had won.
Even though George W. Bush had been inaugurated as President, the Right still trashes Al Gore. Even though President Bush won re-election, Republicans for the next four years continued to bash John Kerry. Remember that both Gore and Kerry accepted their losses and congratulated Bush. Then for the four years of Trump's incompetency, the Right continuously attacked Hillary. It's funny how they now want us to stop talking about Trump… (News)
Combating fake news on Facebook
Recent studies show articles that peddle misinformation on social media platforms like Facebook get many more shares, comments and likes than factual content – which creates a profit motive to keep the spigot of medically-false conspiracy theories flowing. Correspondent David Pogue talks with experts about how difficult it is to find out just how widespread misinformation is on Facebook; and with a doctor whose emergency room has been flooded with COVID patients, many of whom were unvaccinated, or even refuse treatment, because of spurious medical claims they'd seen on social media. (News)
Trump May Have Let Slip Details Of His Election Scheme As He Attacked Georgia Governor
When Donald Trump set about attacking Georgia governor and fellow Republican Brian Kemp this weekend for failing to fraudulently overturn Democrat Joe Biden's victory there, he may have inadvertently revealed more details of a scheme that could land him in prison…
But Trump during his rally in Perry, Georgia, on Saturday twice stated that he had asked Kemp to call a "special election" — a request that would mesh with some of his advisers' recommendations to him to declare martial law in a handful of states he narrowly lost and to force them to hold new elections… (News)
President Biden did a great Job Cleaning up Trump's mess in Afghanistan
Maybe you have heard Trump and all of his Republican allies trying to bash the President for Afghanistan, well, if the truth was to be told, the President deserves a big pat on the back for cleaning up Trump's mess! We all have heard how Trump snubbed the Afghan government and made a deal with the Taliban. Trump looked down his nose at the Afghan government for he held a secret admiration for the Taliban strongman type of governance.
Besides having reduced the American presence to a laughable small number of soldiers, Trump made their job even harder when he released 5,000 Taliban soldiers who would quickly outnumber the American forces. Among those 5,000 were also the top generals of the Taliban who all were committed to taking Afghanistan back from the democratically elected government. Does it strike you strange that the very man who tried to overthrow our democratically elected government would have aided in the overthrowing of the one in Afghanistan?… (News)
The US death toll from Covid-19 just surpassed that of the 1918 flu pandemic
Despite all the scientific and medical advances of the past 103 years, the Covid-19 pandemic has now killed more Americans than the 1918 flu pandemic did.
More than 675,000 people in the United States have died from Covid-19, according to Johns Hopkins University. That surpasses the estimated US death toll from the deadliest pandemic of the 20th century…
The US population is now triple what it was in 1918. So while the Covid-19 death toll may be higher, the 1918 flu pandemic apparently killed a higher proportion of Americans, Kissler said… (News)
The Love of Money When greed and selfishness becomes the norm we must stop and reevaluate the reasons why. We do not have to look far to find our answer, the airways are filled with get rich quick schemes, the media is full of messages tell about taking care of number one and we hear politicians playing on peoples fears and greed telling them," it's your money!" Then somebody asked,"Why has America seen such a moral decay?" This simple, it's because of the love of money. (Faith)
Abbott's Wall
Greg Abbott is building a wall. It's not the one he promised.
Questions:
How many more will have to die before those politicians wake up to the fact that COVID is not a political football? Why did anyone have to politicize COVID, masks, or vaccines?… (Video, Health, Politics, COVID)
Graham found Trump election fraud arguments suitable for 'third grade'
Sen. Lindsey Graham (R-S.C.) personally investigated former President Trump's claims of electoral fraud in the days following the 2020 election and found them to be elementary and lacking in substance, according to a new book by journalists Bob Woodward and Robert Costa.
After pressing the White House and Trump's legal team for evidence to support the former president's claims of a "rigged" election, Graham privately described Trump's efforts as suitable for "third grade," The Washington Post, citing the new book, "Peril," reported on Monday… (News)
This Video article "Fears and Victory" Since the fall of man evil, selfish men have brought misery upon the world. Through the ages, they have enslaved many by force or fear. Through fear, they can control people and enslave them. Today the story is the same and we often feel hopeless. We pray for, work for and fight for change, only to be faced with more of the same. Maybe things really are changing for the better and we do not see it because of evil men shirring up fear. It really does not matter if these fears are real or imaginary, the effect is the same. (Faith)
George W. Bush just threw a whole lot of shade at Donald Trump
The man who was president during the attacks of September 11, 2001, used a speech commemorating the 20th anniversary of that terrible day to call out the "malign force" coursing through the country thanks to the presidency (and post-presidency) of Donald Trump and offered an alternative vision for his party and the country.
George W. Bush gave the speech at the Shanksville, Pennsylvania, site where Flight 93 was brought down — thanks to the heroics of the passengers who revolted against their hijackers. Here's the key bit…
Gavin Newsom holds onto his job as California governor
California's Democratic Gov. Gavin Newsom has defeated the effort to remove him from office, according to a projection from the CNN Decision Desk, capping off a recall effort that was born in partisan anger over his pandemic response but ended with a vote of confidence in his strategy to combat it.
" 'No' is not the only thing that was expressed tonight," Newsom, who will now finish out his term, said Tuesday night. "We said yes to science, yes to vaccines, yes to ending this pandemic."
Newsom was bolstered by a robust turnout among Democrats, who outnumber Republicans nearly 2 to 1 in the Golden State but had initially appeared disinterested in the race…
Trump Politicizes Soldier Deaths. Gold Star Families Call It 'Disgusting.'
"Gross." "Disgusting." "Without honor."
These are the descriptions families of fallen soldiers are employing to describe how former President Donald Trump is using the recent deaths at Kabul's airport as a prop in his political and fundraising machine…
In recent weeks, Trump and Republicans have aggressively fundraised off the Afghanistan withdrawal, and Trump has raised money from supporters by tying his anti-democratic lies about the 2020 election to his calls for Biden to "RESIGN" over the pullout…
Justice Department sues Texas to block six-week abortion ban
The Biden administration sued the state of Texas on Thursday to try to block the nation's most restrictive abortion law, which bans the procedure as early as six weeks into pregnancy and allows private citizens to take legal action against anyone who helps a woman terminate her pregnancy.
The law took effect Sept. 1, effectively ending most abortions in the nation's second-most-populous state.
The suit filed by the Justice Department in federal court in Austin asks a judge to "protect the rights that Texas has violated" by declaring the abortion law unconstitutional and issuing an injunction blocking its enforcement…
Afghanistan, a Gift from Trump
We have seen the Right try to politicize the withdrawal from Afghanistan, all to try to dirty President Biden. It would seem that some are such big losers that they just cannot get over the fact that Donald Trump lost the election! What is truly sad is that these same people are ignoring the fact that Trump created the problem in the first place. The extreme Right wants to pretend like the Trump plan was the Biden plan.
In March of 2020 Trump made the deal with the Taliban without including the Afghan government. In that plan, Trump agreed to release 5,000 Taliban soldiers with their top generals…
Biden to Kabul attackers: 'We will hunt you down and make you pay'
President Joe Biden vowed Thursday to retaliate for a terrorist attack that killed 13 US service members outside Kabul's international airport even as he said the frantic mission to airlift Americans from Afghanistan would continue.
"We will not forgive. We will not forget. We will hunt you down and make you pay," Biden said in early evening remarks from the White House, hours after the Pentagon said 12 service members had been killed in two separate suicide blasts outside the airport gates. Shortly after Biden spoke, US Central Command announced an additional US service member has died, with a total of 18 wounded…
This is what Trump said about US' evacuation of Afghan allies
[Video] [Issues: Racism, Hate, White Supremacy, Immigration]
Quote:
CNN's John Avlon breaks down how some "nativist" GOP voices are resorting to anti-refugee rhetoric to demonize the US' Afghan allies and contrasts that to a CBS/YouGov poll that shows overwhelming bipartisan support for helping Afghan interpreters resettle in the US…
Investigate Them All! We need Ongoing investigations of everyone who is seeking or holding a Public Office!
[Article][Issues: Justice, Congress, President, Judges]
The United States needs a permanent Independent Prosecutor's Office, which would conduct ongoing investigations of every elected individual, from President down to dog catcher. Republicans have been more than willing to investigate Democrats with partisan prosecutors, but are highly reluctant to do the same for their own. Kenneth Starr was an extreme Right-winger who did conduct a witch hunt, where Robert Mueller is a Republican, who was only seeking the truth. If the Democrats had insisted on someone as far to the Left as Starr was to the Right, it would never have happened…
Matt Gaetz Runs from a woman asking him, "Are you a pedophile?"
[Video and Article] [Issues: Cowardly Republicans, Pedophile, Matt Gaetz]
Quote:
A press conference with Republican House members, including Reps. Matt Gaetz (R-Florida) and Marjorie Taylor Greene (R-Georgia), was dramatically cut short as protesters drowned them out and chased them down the street.
Protesters gathered behind the Republicans holding the Tuesday presser about the January 6 Capitol riot and immediately began the disruptions with whistles being blown and one demonstrator walking around with a mockup of Donald Trump on a stick…
Proud Boys & Far-Right Groups Tied to Jan. 6 Attack Reporters & Others at Anti-Mask, Anti-Vax Rally
[Video and Transcript] [Issues: Extremism, Violence, Hate Groups, Bias Police]
Quote:
As COVID-19 cases surge in the United States, anti-mask and anti-vaccine protests are continuing nationwide, with some turning violent. In a shocking story out of California, at least one person was stabbed and two journalists were attacked while covering an anti-vaccine, anti-mask demonstration outside Los Angeles City Hall on Saturday, August 14. The protest was attended by members of the Proud Boys and other right-wing groups…
Another Anti Mask Republican Official Has Died Of COVID
[Video and Article] [Issues: Denialism, Conspiracy Theories, Masks, Vaccines, COVID, DEATH]
Quote:
Pressley Stutts, who served as an executive committee member of the Greenville County Republican Party and the leader of the Greenville Tea Party, died in South Carolina after a battle with Covid-19.
Stutts had pushed back against vaccination efforts in his state and regularly shared Covid-19 conspiracy theories…
U.S. regulators give full FDA approval to Pfizer's COVID-19 vaccine
[Video and Article] [Issues: Pfizer is fully Approved, COVID, Mandates]
Quote:
U.S. regulators have given full approval to Pfizer's COVID-19 vaccine, the FDA announced on Monday.
"The FDA's approval of this vaccine is a milestone as we continue to battle the COVID-19 pandemic. While this and other vaccines have met the FDA's rigorous, scientific standards for emergency use authorization, as the first FDA-approved COVID-19 vaccine, the public can be very confident that this vaccine meets the high standards for safety, effectiveness, and manufacturing quality the FDA requires of an approved product,"…
Conspiracy Theory about the Forest Fires
Maybe you have heard or read one of the conspiracy theories which seeks to put the blame for the fires on extreme political groups, like the Proud Boys, or those Anti-Fascists, or the Boogaloo Bois, well the experts tell us that none of these groups are responsible for the fires.
"On Friday, the FBI released a statement addressing rumors spread over social media that "extremists" were starting the fires…
Many people throw out names and words that they don't know the meaning of. You have heard them, "Communist" "Commie" "Nazi" "Fascist" "Socialist" "Capitalist" but what does it really all mean? That sad truth is that most who throw out the names don't know what they mean. Let us see if we can come to an understanding of what these names mean with a little history. (Political)
Which is What ~ Don't be Deceived by the Word Twisters I am getting angry at the twisting of terms by the right and even more by those who share our convictions repeating the attempts to confuse people into drawing imaginary lines between being politically Liberal or Progressive and thus creating division where none exists. It is nothing new to see the Right stealing our names and terms to empower themselves and weaken us. They would love nothing more than to see us fighting with each other. I call on all to reject their lies and refuse to be deceived by their some what clever attempts to redefine the meanings of Liberal and Progressive. (Political)
Trump Republicans are trying to fool us with Their Memes For years the Republicans have been very good at messaging, sadly those messages have rarely been truthful. Today there are many Republican memes disguised as Progressive Democratic opinions. The goals of these Trump Republicans are simply to divide. By dividing the opposition through such dishonest propaganda, these Republicans are trying to cling to power. These Republican memes differ according to whom they are aiming at. Each meme has the same goal, to divide everyone left of center. (Political)
Harming the cause of Christ Frank Luntz asked Donald Trump "have you ever asked God for forgiveness?" Notice how Trump tried to dance around the question and how Luntz had to ask it again.
Following Donald Trump's appearance last week at the Family Leadership Summit in Iowa, CNN's Anderson Cooper sought out clarification on Trump's assertion that he's unsure if he ever asks God's forgiveness.
Cooper followed up asking Trump if "asking for forgiveness" is a central tenet in his faith life.
"I try not make mistakes where I have to ask forgiveness," Trump answered.  (Religion)
The Obstructionists are whining about being Obstructed ~ Pure HypocrisyIt's amazing the twisted world of Trump Republicans, after over 500 filibusters by Republicans against the real president Barack Obama, Trump now is whining that the Democrats aren't falling over to summit to his will.
As Bad as Noah's FloodAccording to the Bible at the end of the Ice Age (we think) the known world was about to be flooded. We now think that at that time all humanity had congregated where the Black Sea now sits. Because of the Ice Age most of the world's water was locked up in ice and this area was dry. Once this ice began to melt, it weakened the ice dam protecting the human civilization. God spoke to Noah of the coming doom, but the rest of humanity was too arrogate to listen. For as long as they could remember, life had existed this way and if it were to change some with power over others might have seen or feared that would change. So, they mocked Noah with pseudo science which has no bases in reality.
An Oklahoma Republican Just Declared Rape and Incest 'God's Will'The Oklahoma House of Representatives has passed a bill that would make abortion illegal, even if a pregnancy is the result of rape, incest, genetic abnormalities or because the child would have Down Syndrome.
Now, the Republican legislator who put the bill forward is defending it because even rape and incest are "the will of God." (Video below)
"Life, no matter how it is conceived, is valuable and something to be protected," said Rep. George Faught during a debate over the proposed law, according to NBC TV station KFOR. "Let me be clear, God never approves of rape or incest. However, even in the worst circumstances, God can bring beauty from ashes."
The Separation Between Church and State ~ Good for Both There is a reason that the Founding Fathers supported a separation between Church and State. They feared that unelected religious figures would unduly control our government and dictate to the public how they must live while others feared that the government would corrupt the Church. I submit to you that both are the true reasons for a wall between the Church and the State. Only a fool or an insecure individual would want to tear down that wall.
The question which I pose to Christians who want to remove this wall is this… (Political)
Republicans are attempting to end democracy in America there are two histories of voting in the United States, there has been those who strive to see that every citizen has a right to vote and there has been those who have strive to limit the number of voters to those who will favor their candidate or causes. Conservatives have used everything from a poll tax to removing voters from the voting rolls to limit who votes, ten-hour waiting lines have been the norm in many of these red states. Of course such delays were only found in Democratic districts. All of these attempts to subvert the vote of the American people have been outrageous but they are nothing compared to what Republicans are planning for the future. (Political)
Climate change: How do we know? The Earth's climate has changed throughout history. Just in the last 650,000 years there have been seven cycles of glacial advance and retreat, with the abrupt end of the last ice age about 7,000 years ago marking the beginning of the modern climate era — and of human civilization. Most of these climate changes are attributed to very small variations in Earth's orbit that change the amount of solar energy our planet receives.
The current warming trend is of particular significance because most of it is very likely human-induced and proceeding at a rate that is unprecedented in the past 1,300 years.1… Comments at In the days of Noah people denied that the Climate had Change (Political)
"The People's Budget: A Raise For America" The People's Budget fixes an economy that, for too long, has failed to provide the opportunities American families need to get ahead. Despite their skills and work ethic, most American workers and families are so financially strapped from increasing income inequality that their paychecks barely cover basic necessities. They earn less and less as corporations and the wealthy continue amassing record profits. It has become clear to American workers that the system is rigged.
The People's Budget levels the playing field and creates economic opportunity by increasing the pay of middle- and low-income Americans. More customers and higher consumer spending advance American businesses, not tax cuts and relaxed regulations. The People's Budget drives a full economic recovery by creating high-quality jobs and reducing family expenses, restoring the buying power of working Americans…. Post your comments by clicking here(Political)
"Socialism has been part of America's success story from the beginning." Turning the television or the radio the airwaves are full of people who love to label. As a rule this is done to silence those with opposing opinions. For years unscrupulous people have falsely used the term Socialism to demonize someone or groups who are just trying to make life better for all. With the advent of the presidential candidacy of Senator Bernie Sanders who is self described as a Democratic Socialist, we have seen these unscrupulous individuals lying, distorting and trying to confuse what it is to be a Democratic Socialist. Lets begin by stating that Democratic Socialism is different from pure Socialism and neither can be equated to Communism. Socialism is taxpayer funds being used collectively to benefit society as a whole, despite income, contribution, or ability.
The United States was founded as a hybrid government with is a republic with democratic representation, free enterprise some times wrongly confused with capitalism and what we would call democratic socialism. … Read More and comment by clicking here. (Political)
The New Evangelical AgendaNot really. But it was a disaster for the religious right, which had again tied its faith to the partisan political agenda of the Republican Party — which did lose the election. But Nov. 6 was an even deeper disaster for the religious right's leaders, because they will no longer be able to control or easily co-opt the meaning of the term "evangelical."  (Political and Religion)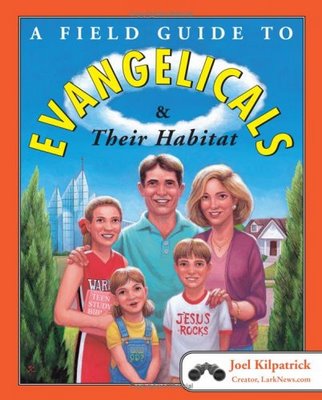 This article is titled, "What is an Evangelical? An Overview" Most people know evangelicalism only through the big, bellicose voices of TV preachers and religio-political activists such as Pat Robertson, the late Jerry Falwell and James Dobson. Not surprisingly, my friends hadn't experienced an evangelicalism that sounded particularly loving, accepting or open-minded.After eschewing the descriptor because I hadn't wanted to be associated with a faith tradition known more for harsh judgmentalism and fearmongering than the revolutionary love and freedom that Jesus taught, I began publicly referring to myself again as an evangelical. By speaking up, I hoped I might help reclaim "evangelical" for what it is supposed to mean. Join our discussion of this article at free-fire-zone.com/post/What-is-an-Evangelical… (Religious)
In these trying times when life can seem so heavy, when joy seems as a forgot time memory, when life is little more than a burden there is hope. This world can wear you out, money can seems so little, the demands for your time so great that it begins to seem maddening and we wonder what is the use of it all? This Faith video "Take My yoke" is based on what Jesus said, "Take My yoke upon you and learn from Me, for I am gentle and humble in heart, and you will find rest for your souls." (Religious)
This article "Hate Kills" In a cartoon drawing Sean Delonas made his hate message of assassination clear. What should be alarming to everyone is the thought of assassination, which is the real implication of the cartoon. The projecting of this type of hatred violates everything that this Nation was founded on. It is such hateful propaganda which has lead to the shooting at Churches and of elected officials. What we must remember is that regardless of political bias, hate begets hate, we are a better nation than this.  (Religious)
"Civility vs Incivility"As children we may have said cruel things to other children, we may even have been on the receiving end of cruel words, it was just something about being a kid. For most of us it wasn't about picking on the weakest or being a bully. Most of us were only having fun without thinking about how our words might hurt the feelings of someone else. Like I said it with being a kid… (Political)